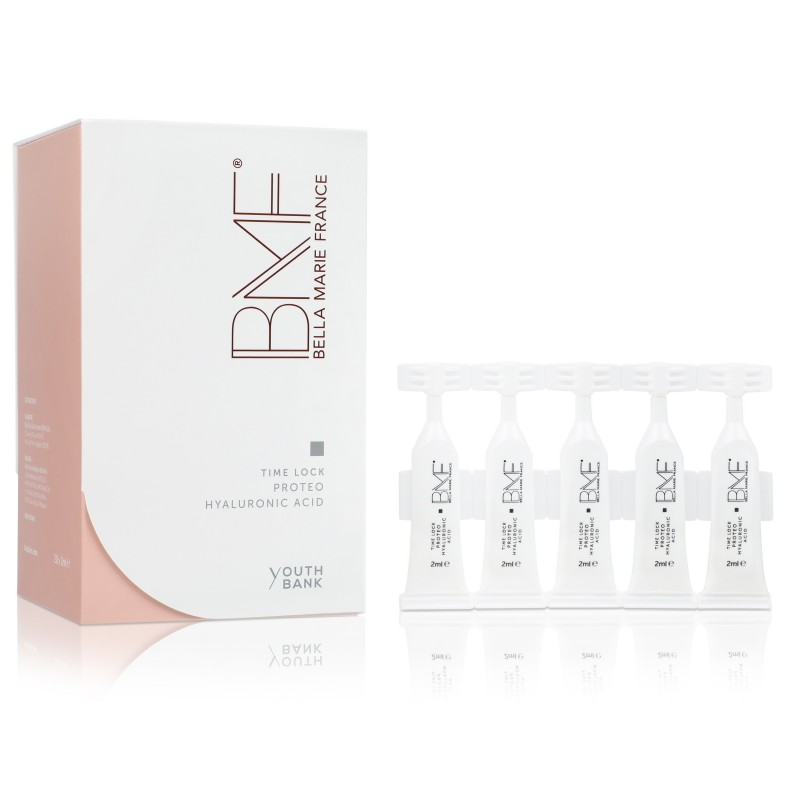 *Images shown for illustration purposes only.
Skin ageing is caused by both environmental and intrinsic factors. Proteo Hyaluronic Acid helps fight skin fatigue and cellular degeneration with its concentration of active ingredients. Hyaluronic Acid deeply moisturises while Phytoproteoglycanos shield the skin against sun damage. Organic Silicon firms and tones while Alpha Bisabolol has anti-inflammatory property and protects the skin against environmental factors. Delay skin ageing by using this powerful serum for 30 continuous days and discover more youthful skin.
Directions:
On a cleansed skin, apply Proteo Hyaluronic Acid with a gentle massage once or twice a day, directly on the face, neck and decollete, followed by a face cream. Once opened, it can be used for three days.
Data sheet
Size

20 x 2ml per box

Expiry date

Jun 2024