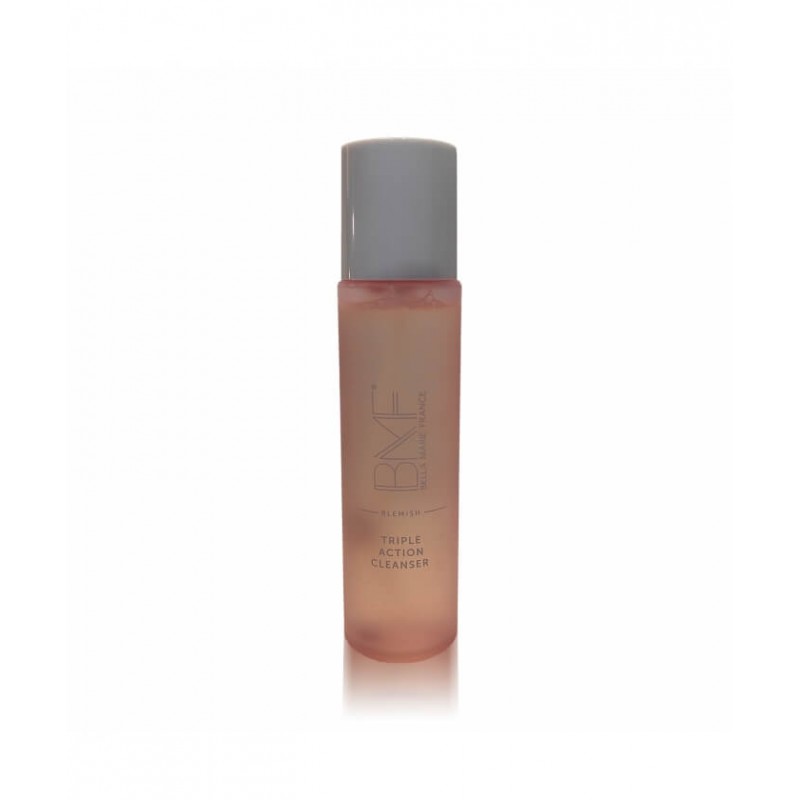 *Images shown for illustration purposes only.
Meet the new Triple Action Cleanser that prevents acne breakouts and leaves the skin feeling clean and refreshed in one simple step. It contains oil-soluble Glycolic Acid and Salicyclic Acid to remove dead skin cells and unclog pores of stubborn sebum buildup, preventing the formation of pimples. It also contains natural plant extracts that are clinically proven to rid acne-causing bacteria, control sebum production and reduce skin inflammation. It is effective, yet gentle and non-drying.
Pump a sufficient amount on wet palm and foam up in hand. Apply foam to face, gently massaging the skin in circular motions. Rinse off thoroughly.