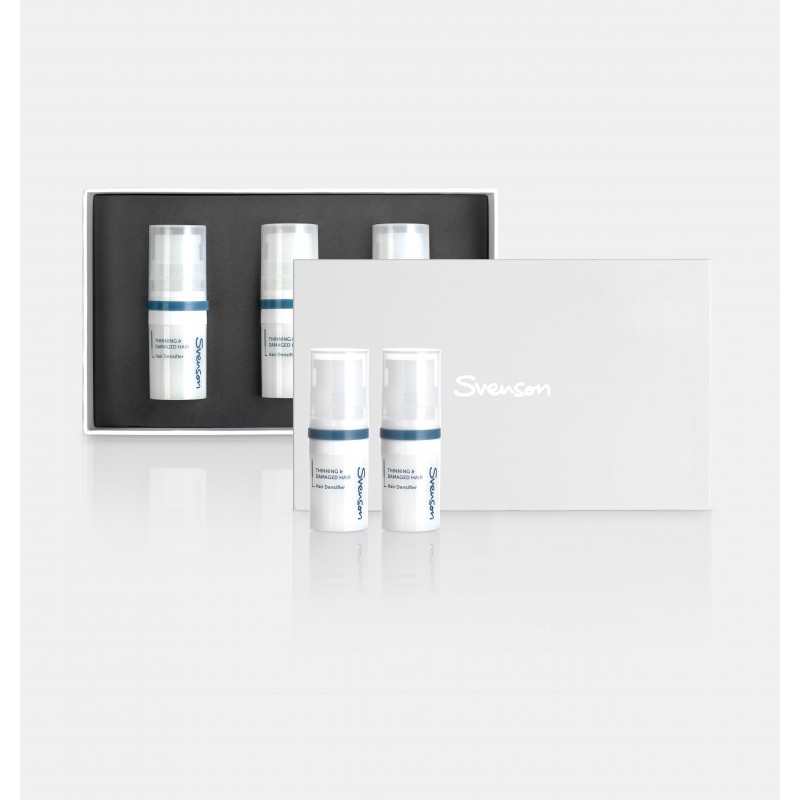 *Images shown for illustration purposes only.
Nourish Hair Densifier Intensive Kit
Formulated to boost your hair density and strength by stimulating hair follicles to thicken hair shafts, and ultimately promote hair growth. This kit is highly concentrated with active ingredients that are freeze-dried at optimum levels to ensure maximum nourishment.
Ingredients: LOQUAT LEAF EXTRACT
Rich in corosolic acid, a compound that encourages healthy hair growth, the extract also inhibits 5α-Reductase which then halts the formation of DHT (Dihydrotestosterone) – the occurring enzyme that causes hair loss.
Data sheet
Size

8ml x 5

Expiry date

July 2022