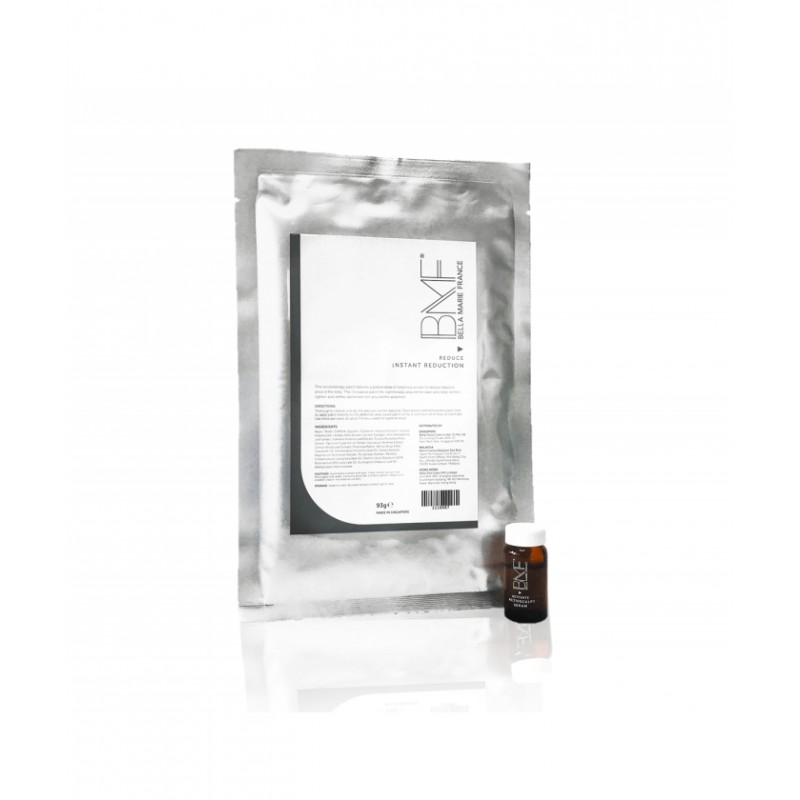 *Images shown for illustration purposes only.
Instant Reduction & ActivSculpt Serum
Instant Reduction Slim Patch
Slim on the go! For all the busy people who want to reduce belly fat, this is the opportunity to maximise their chances of flaunting a slimmer silhouette. Instant Reduction Slim Patch uses breakthrough Trans-Dermal technology to optimise the delivery of botanical actives deep into the dermis for effective slimming results.
This slim patch provides 3X fat-burning power to speed up fat oxidation, tighten and contour the waist for more defined body shape. Safe, convenient and easy to use. Wear it under your clothes while you are on the go or working or while you are sleeping!
ActivSculpt Serum
Now you can visibly spot reduce body fat and the appearance of cellulite with ActivSculpt Serum. Powered by the super antioxidant of Green Tea extract to boost metabolism and reduce body fat; the anti-cellulite and anti-inflammatory properties of Ivy Leaf Extract to breakdown fat and relieve lymphatic congestion; the remarkable Alchemilla Vulgaris extract to decrease cell damage; and the effectiveness of TEA-Hydroiodide to stimulate blood circulation and lose stubborn fat. Lightweight in texture and fast-absorbing, this serum firms and replenishes the skin's moisture. It helps sculpt and tone the targeted areas to keep the body in shape.
Data sheet
Size

1pc & 8ml